Step 2: Create a Virtual Hard Drive
In this screen select "Create a virtual hard drive now" – 2nd option and click Create.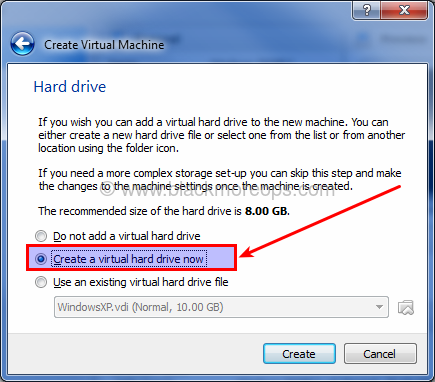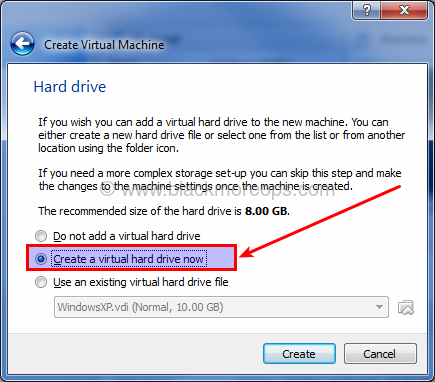 Step 2.a: Select Virtual Drive File type
On the next screen select "VDI" – VirtualBox Disk Image as your Hard Drive File Type. Click Next.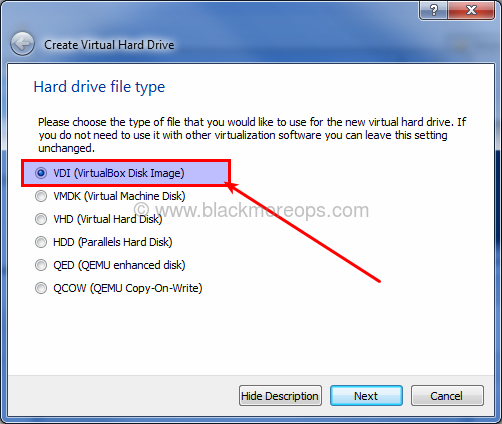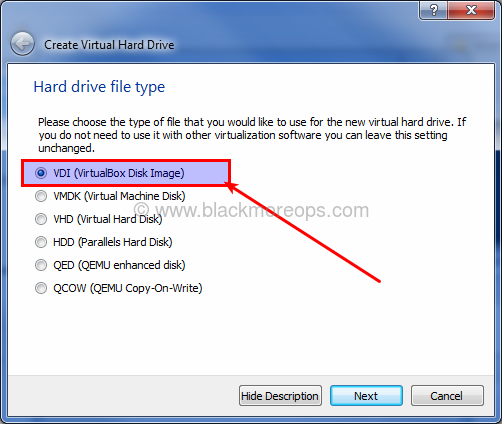 Step 2.b: Select Physical hard drive allocation type
Select Dynamically Allocated and click Next on Storage on Physical hard drive screen.
I will explain soon why we've chosen this.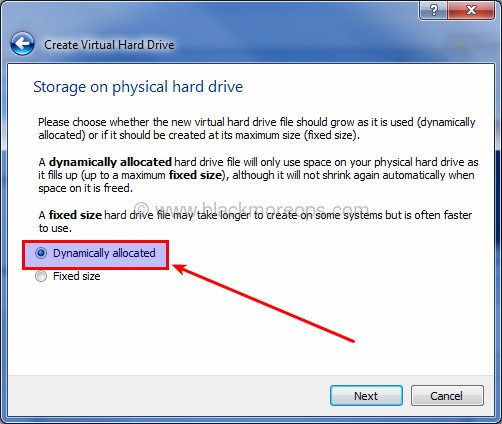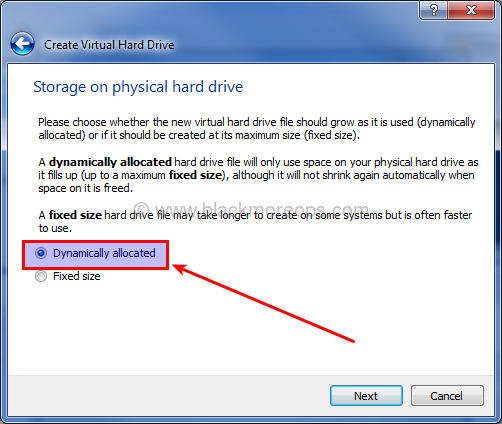 Step 2.c: Allocate disk size
On "File location and size" screen, it will come up as 8.00 GB as default size and Kali Linux 1.0.6 as the name (which we've set on step 1.a).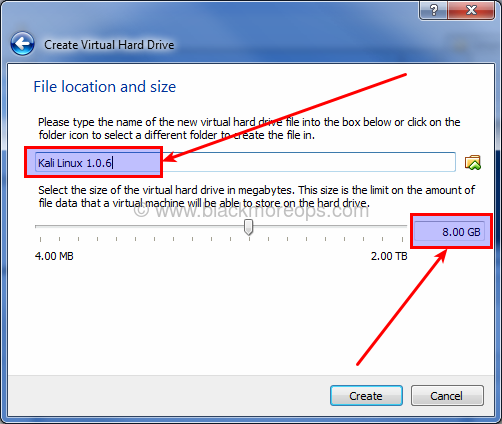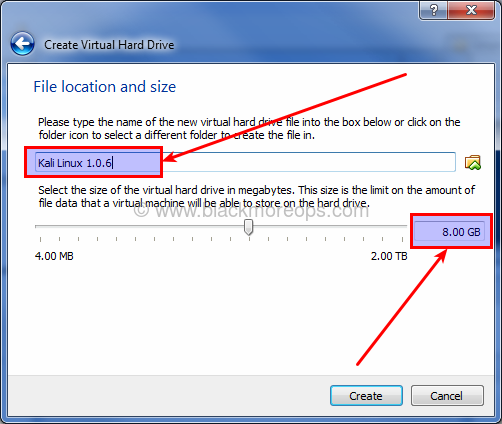 Change the Virtual Hard Drive size to 20.00 GB and Click Create.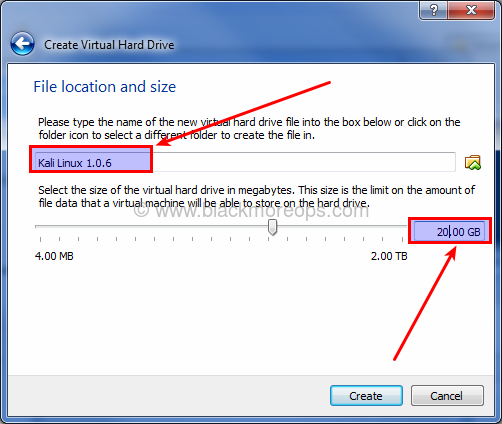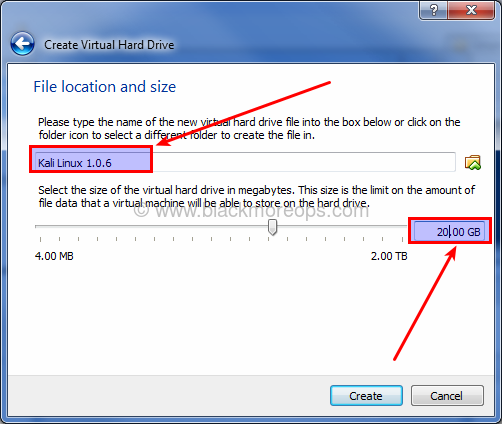 Here's the best part.. on step 2.b we've selected Dynamicallt Allocated for our Storage on Physical hard drives. That means, you're not wasting 20.00 GB disk space straight way. Usual Kali Installation install just below 5.00 GB. In this way, you will use only that much space, but your Virtual Hard Disk can increase up to 20.00 GB if you put more and more stuffs in there. An example is to downloading big dictionary files to crack WiFi passwords using Pyrit
So, yes, give it some space, it also helps avoiding some pesky installation errors.