Step 3 (install Linux headers and recommended softwares)
Now that we have the correct repositories we can add these following recommended apps. The most important part is to add the correct headers.
apt-get install firmware-linux-nonfree 
apt-get install amd-opencl-icd 
apt-get install linux-headers-$(uname -r)
NOTE: You should be able to get all these from Kali Linux repositories as added/updated from Step 1 above. When this guide was written, all these were available in the Kali Repositories.
Step 4 (install fglrx drivers and control)
Almost done, just install fglrx drivers and control. The best part is that it's all you need to do. Debian Jessie fixed the issues with fglrx and latest driver, so once you install these drivers, everything just works.
apt-get install fglrx-atieventsd fglrx-driver fglrx-control fglrx-modules-dkms -y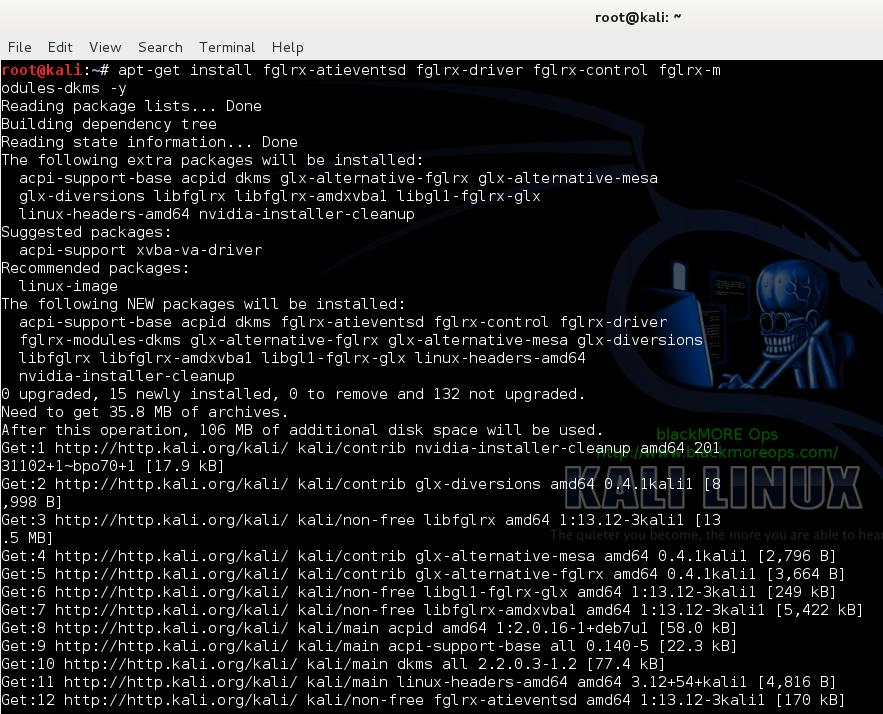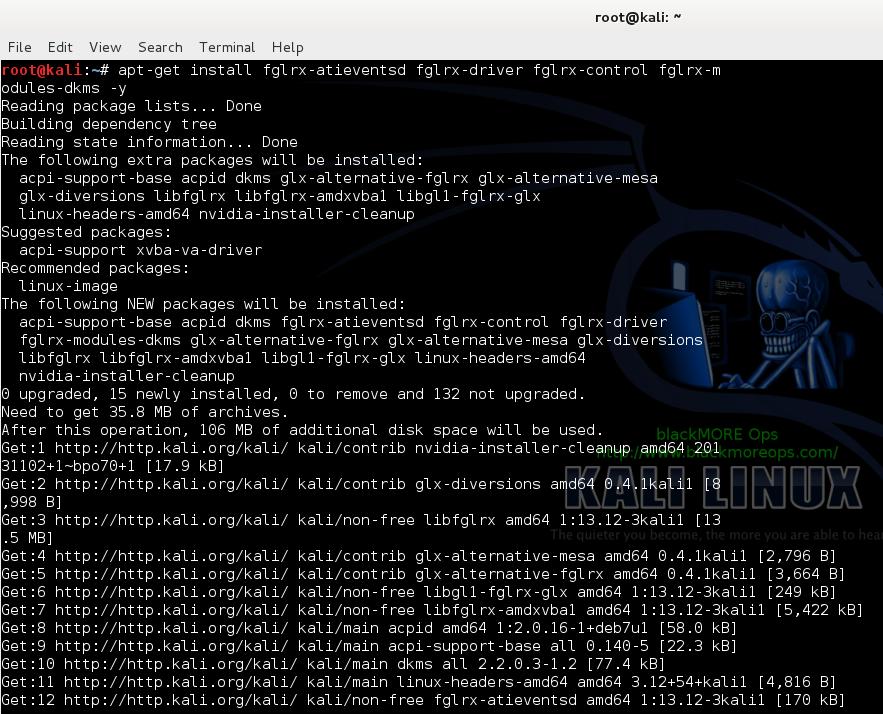 NOTE: At this point, you will see bunch of popups (we see those hardly in Linux, but aptitude pops up with request to update some libraries(opencl and glx) and restart services such as network etc., I have chosen YES to all of them. My installation of Kali is still working and I am yet to find a problem. Your experience might be different.
Once the installation if finished, we need to test if it was all good.