VPN Options on Kali Linux (GNOME)
Following is what you will see when you press the +Add button on VPN tab.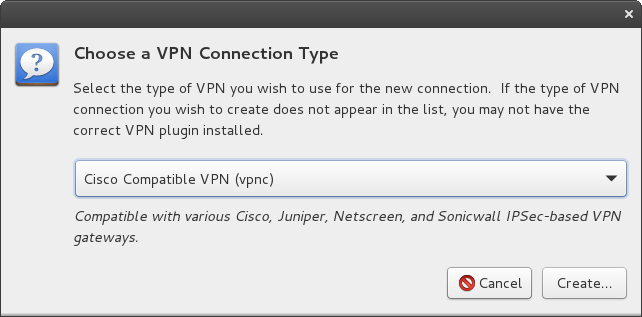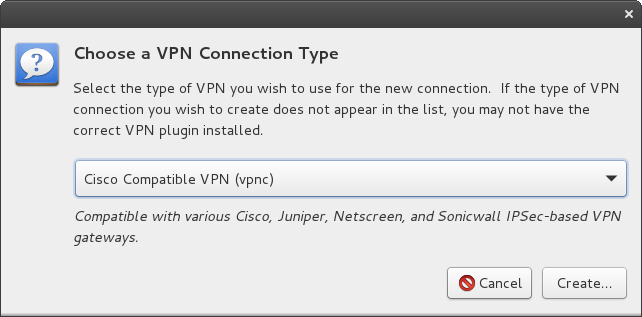 Use the drop down menu to get more supported VPN Connection Types: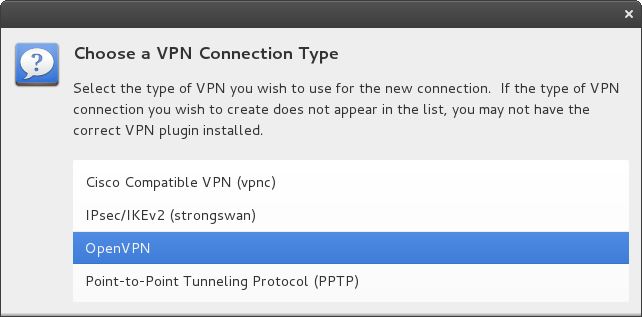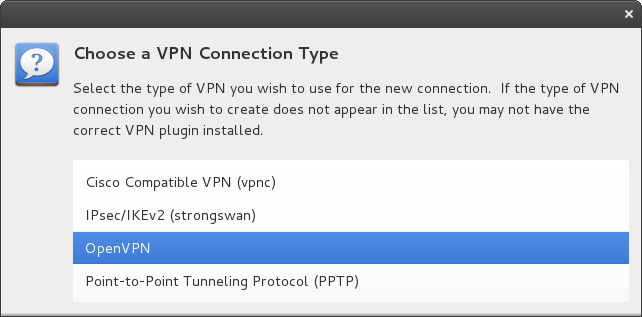 In total, you got 4 supported VPN Connections types on Kali Linux:
Cisco Compatible (vpnc)
IPsec/IKEv2 (strongswan)
OpenVPN
Point-to-point Tunneling Protocol (PPTP)
Conclusion
VPN is good, VPN is secure, VPN allows you to bypass proxies, Firewall, monitoring and content filtering. But there's always that drama when you're using VPN, it sometime is slow and sometime is not that secure you'd think. But for countries like Iran, Pakistan, Egypt, China, North Korea etc. where content filtering is done in National Level maybe it's a way to get the voice out. I am not going to discuss legality here, so I will leave that to you.
A complete guide on how to setup VPN on Kali Linux was added. Don't forget to check that.
I also got a list of VPN providers that I've tested and collected over the years, some are really fast and reliable, some are not. Some are free and some are expensive. Let me know if you want a more in detailed guide to setup VPN and actually show you how to browse using it, and I can do it when I am free. You can also tell us about your setup in comments section and I will be happy to include them in this guide or a new one.
Thanks again for reading. Please share and RT.