If you've installed Kali Linux then you already know that the sound option is mute or disabled at the boot. No matter what you do, next time you restart Kali Linux, you will again have sound mute in Kali Linux on boot. You might want to start Kali Linux with a great sound effect (Ka-BOOM!!) or you probably spend a few moments to unmute sound and then turn on the volume. After sometime, this gets annoying and you start looking into the wide world of web (actually the correct term is World Wide Web aka WWW but you already knew that!) and ended up here. So let's not wait more and get into command line to fix this issue once and for all.
In this guide we will fix 2 things
Fix sound mute in Kali Linux on boot time.
Keep that settings and volume from previous session
Fix sound mute in Kali Linux on boot
Follow the steps below to fix sound mute in Kali Linux on boot
Install alsa-utils
apt-get install alsa-utils -y
Update mixer in XFCE
From Volume control
Un-check Exclude Audio
Adjust the Master Volume to your preferences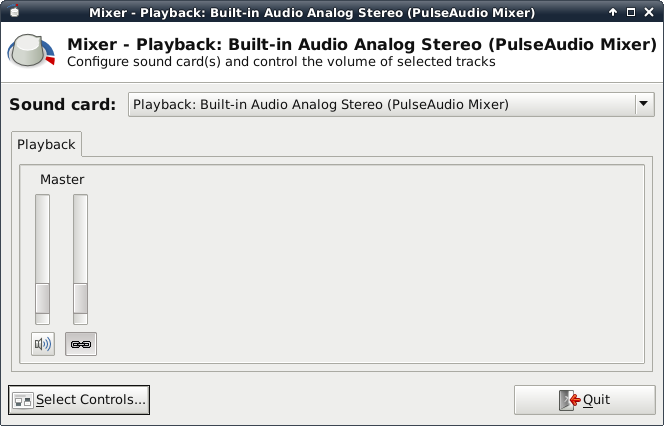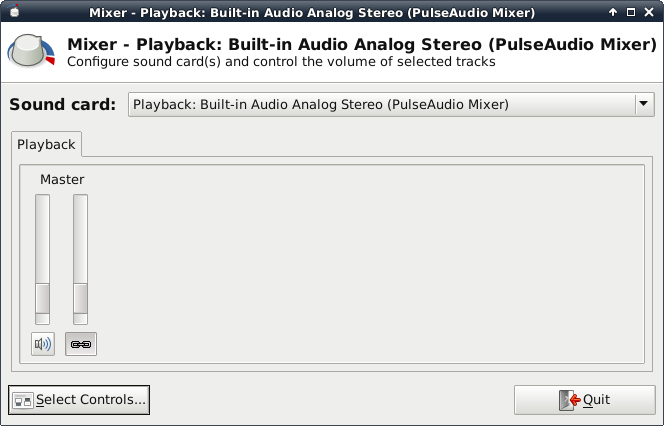 Update Volume control in GNOME
Note: Readers, please note that the above screenshot was taken in XFCE Desktop, so just because you don't get confused, I will add GNOME Desktop Screenshots here:
In GNOME Desktop (The default Kali Desktop)
Right Click on the small volume ICON and select Sound Preferences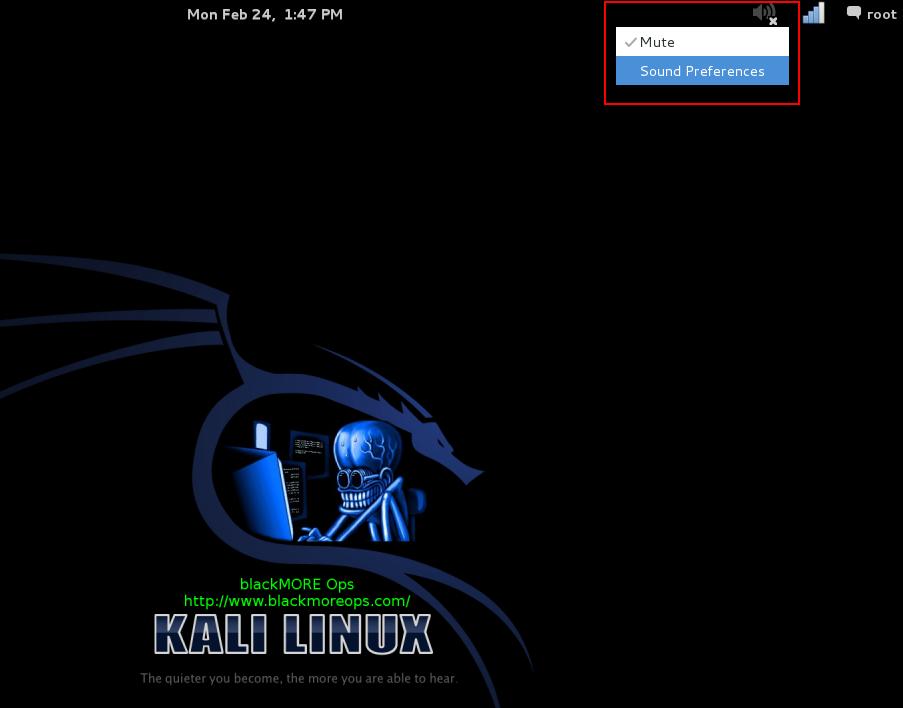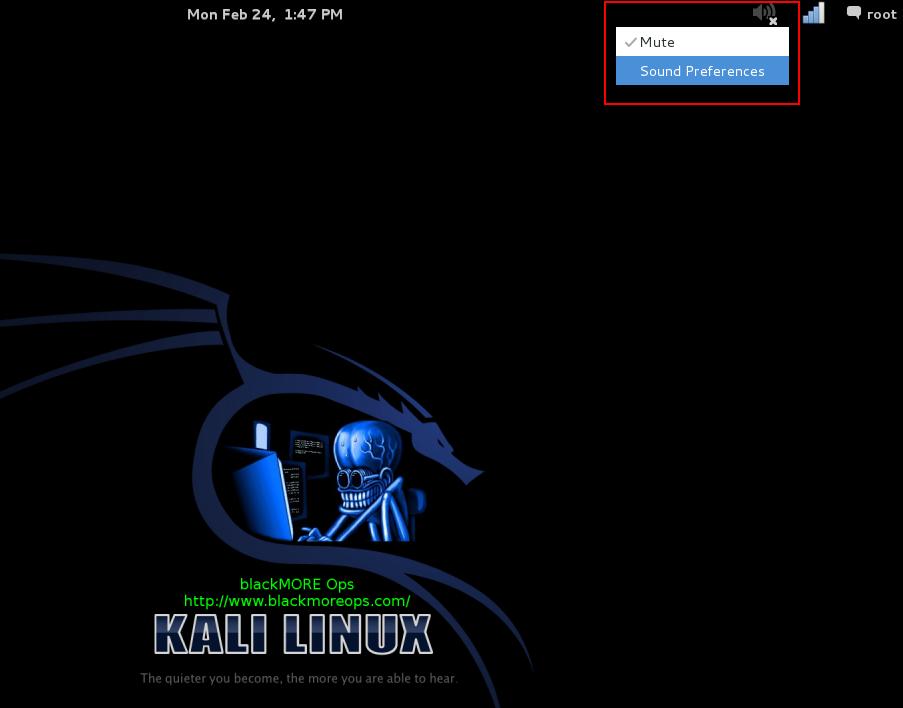 Alternatively, you can also go to Applications > System Tools > Preferences  > System Settings > Sound to bring up the same options.
Now you should see the following screen: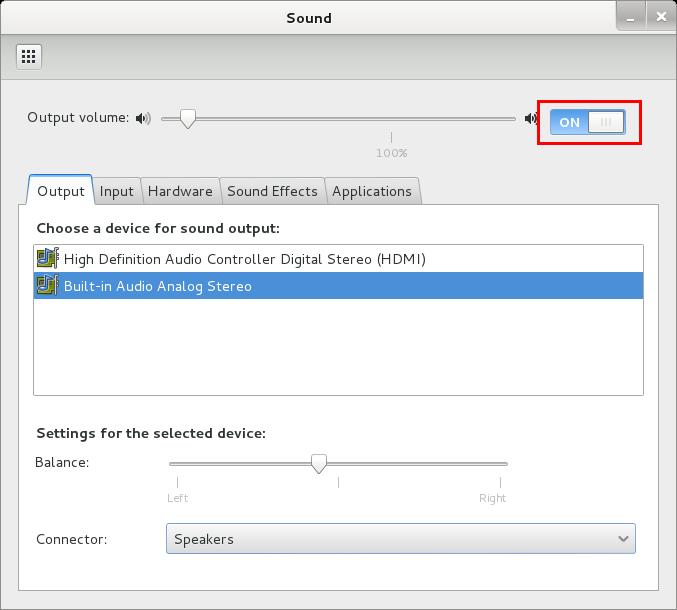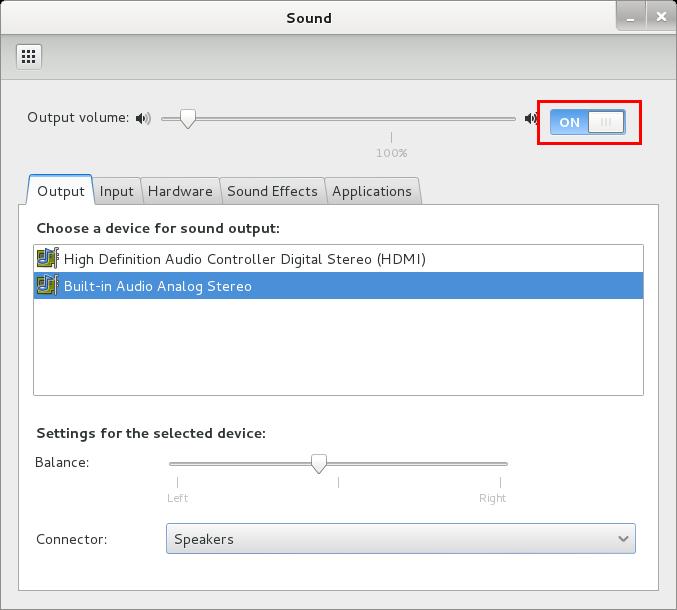 Use the Output volume slider to ON, shown similar the screenshot above. That's it you're done. Close Sound window.
Now try listening to something (i.e. YouTube videos?). In case you haven't installed Flash already which is required for watching YouTube videos you might follow these instructions to Install flash in Kali Linux. By the just for sanity check, stick with Kali Linux official repositories to avoid conflict in dependencies.
Debian and Kali Linux users also see this warning "(warning) in Kali Linux and Debian problem during boot time". If you're here looking for a solution follow this other guide Fixing PulseAudio configured for per-user sessions … (warning) in Kali Linux and Debian
Finally restart to confirm
reboot
Once restarted, your Kali Linux should retain volume control and this should fix sound mute in Kali Linux on boot. Hope this was helpful to you. Please share RT.