A simple poll for readers to vote for the "Best USB Wireless Cards for Kali Linux".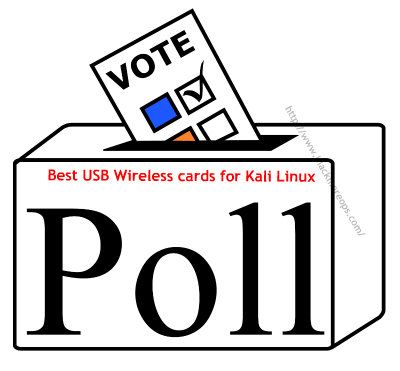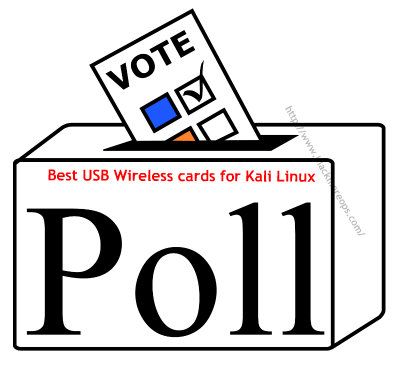 There isn't a "best" card. There is whatever is right for YOU.
A common problem in pentest distro such as Kali or BackTrack Linux is when users trying to use a card which is not supported or there just isn't a supported driver. Most of the following cards are priced below $50USD and they take care of a massive headache and saves time to troubleshoot driver issues rather than investing time to actually do something. With each update these makeshift fixes seems to break old drivers and you end up doing the whole thing again and again.
A good card will allow you to crack WiFi on the fly or at least make it easier. I've included only the cards recommended in this post. If you think there's a different card that worked for you, please put that in the comment section and I will update this poll.
I guess the idea is to come up with as many cards as possible that worked for pentesting. Standard criteria's to consider:
Supports monitor mode
Supports injection
Works out of the box (plug and play)
[poll id="2″]
I am sure everyone will be happy to chip in and vote. You don't need to register … guest voting allowed.
More details about each card can be found here: 802.11 Recommended USB Wireless Cards for Kali Linux.
Many thanks and happy voting.
Share if you can as more votes means more accurate (usually!) data.