I am big fan of QuadCopters. Just the look of them reminds me of my childhood fantasies of traveling around unknown alien world on a weirdly looking powerful aircraft.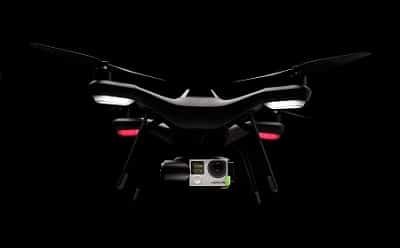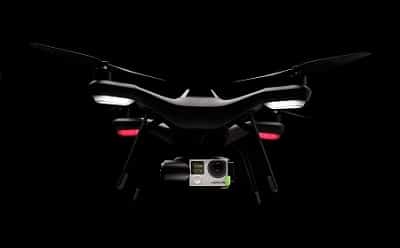 A new drone from 3D Robotics named Solo just got my attention. If you are a fan of QuaCopters, 3DR Solo would definitely blow your mind. It's stylish, it's awesomely designed and it can be fitted with a GoPro camera. And as if the alienish, perfectly slick and smooth design was not enough to make you drool, under the hood it's the first-ever consumer drone run by two full-blown computers running on1 GHz ARM Cortex-A9-powered Linux computer on both the copter and the controller. heavy breathing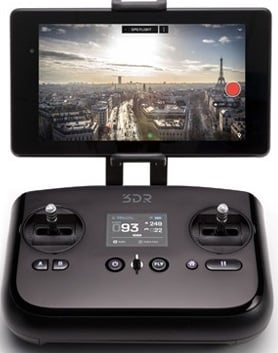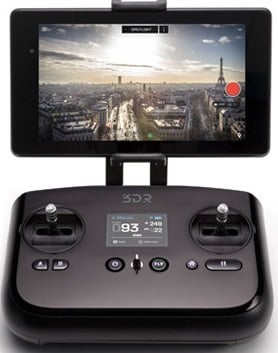 Solo, an all-in-one personal drone whose ease of use and powerful new features kick off a new aerial age. With computing power unmatched in the industry—from two integrated Linux computers, one on the craft and one in the controller—Solo delivers several world-first technologies, such as unfettered in-flight access to GoPro controls, including wireless HD streaming straight to mobile devices, and effortless computer-assisted Smart Shot flight features that allow even new pilots to capture professional aerial video from day one.
Effortless flight means effortless filming—less flight control; more creative control. Solo makes flying easier than it's ever been with smooth and authoritative GPS satellite-guided flight, which also features auto takeoff and land, return home and the ability to instantly hit an e-brake and pause your flight midair. All these features are immediately accessible through the Solo mobile app or dedicated buttons on Solo's remote controller.
3DR Solo app for Android and iOS lets you control your GoPro, choose between a live view from the camera and satellite view of your selected shot and even change how the controller responds to commands.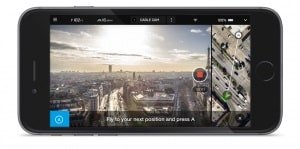 Solo will be available in over 2,000 retail locations worldwide starting in May in the U.S., and in June and July globally. In the U.S., Solo will launch at Best Buy, B&H, Samy's Camera, Sport Chalet and many other premiere camera and electronics retailers. Throughout June and July, Solo will become available in 3DR-authorized premium retailers around the world, including Boulanger in France, Best Buy and London Drugs in Canada, Currys and Wex Camera in the U.K., Harvey Norman in Australia and Virgin Megastore and Dubai Duty Free in the U.A.E. Preorders for Solo will begin immediately.
Specs
Flight time: up to 25 min without payload, or up to 20 min with GoPro and Solo Gimbal
Controller battery life of up to 4 hours; built-in rechargeable battery (8 hours with optional extended battery)
Weight: 1500 g; 1800 g with Solo Gimbal and GoPro
Autopilot: Pixhawk 2
Video latency: 180 ms
Wifi range: up to half a mile, depending on environment
Price
$1,000 Solo drone
$1,400 with a GoPro-holding gimbal included.
Full details here
http://3drobotics.com/2015/04/3dr-introduces-solo-worlds-first-smart-drone/
Please share and RT!