Introduction
This is a small and quick guide on How to install Firefox in Kali Linux.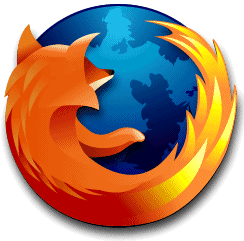 Mozilla Firefox is a free and open-source web browser developed for Windows, OS X, and Linux, with a mobile version for Android, by the Mozilla Foundation and its subsidiary, the Mozilla Corporation. Firefox uses the Gecko layout engine to render web pages, which implements current and anticipated web standards.
As of July 2013, Firefox has between 16% and 21% of worldwide usage, making it the third most popular web browser, according to different sources. According to Mozilla, Firefox counts over 450 million users around the world. The browser has had particular success in Indonesia, Germany, and Poland, where it is the most popular browser with 57%, 45% and 44% of the market share, respectively. Source: Wikipedia
IceWeasel is the default browser in Kali Linux which is really Firefox with a different name and logo. Debian guru's didn't like Mozilla's license agreement and decided to use IceWeasel instead of Firefox. Personally, I can't see much differences but if you're one of those people who MUST use Firefox this guide will help you to replace IceWeasel with Firefox.
Note: This is copy paste guide to achieve that. So yeah, this is the best way to go about..
Close IceWeasel

If you have IceWeasel running, how are you going to remove it? So copy these instructions into Leafpad and close IceWeasel. Maybe you could bookmark this site to come back and check? Upto you really.
Install Firefox in Kali Linux
Copy paste these commands in your Terminal.
apt-get remove iceweasel
echo -e "\ndeb http://downloads.sourceforge.net/project/ubuntuzilla/mozilla/apt all main" | tee -a /etc/apt/sources.list > /dev/null
apt-key adv --recv-keys --keyserver keyserver.ubuntu.com C1289A29
apt-get update
apt-get install firefox-mozilla-build
Conclusion
Now find Firefox logo and fire it up. Hope this small guide helps someone out there.. Thanks for reading. Please share and RT.