Let's admit it: Privacy and Security are the two elements that matter most on our cyber cruising. Anyone including the government that sleuths on our online activities and data is not so welcome. The good news is that now even your email communication can happen in disguise through Tor network using ProtonMail as your Encrypted EMail Service provider. They recently secured a place on Deep Web using the .onion web domain protonirockerxow.onion.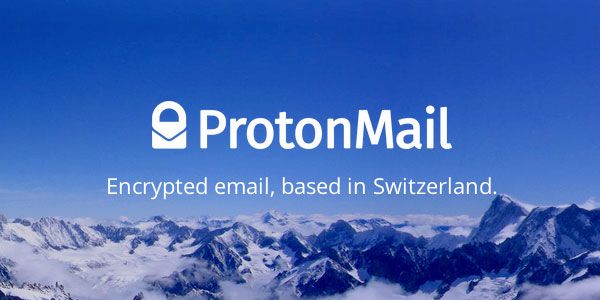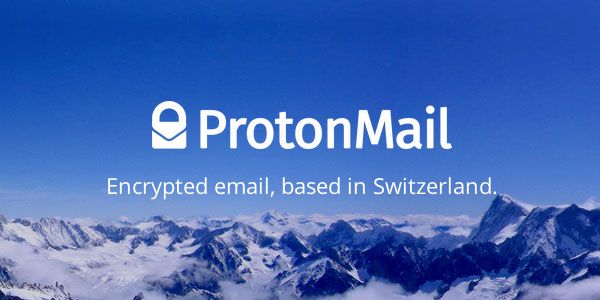 You are probably wondering, what is ProtonMail? It is a free Encrypted EMail Service provider sworn to protect communication and data exchange over the internet through an end to end encryption mailing algorithm. The company is enthusiastic about assisting users to not only communicate securely but also to defend them against state-restricted censorship in accessing content privately.
ProtonMail CEO Andy Yen in a statement mentioned his team's key impetus behind employing the Tor infrastructure in their mailing system. He said that internet restrictions in some countries are inevitable, therefore making email services accessible via a secure network capable of circumvention will open a gateway for users surrounded by snoopers.
Just how secure is this move?
Tor network has over the years undergone review as one of the most secure platforms through which privacy conscious individuals and corporations can browse the internet securely and anonymously.
What is the guarantee that users will not suffer a breach of the security of their data? First, neither can the hidden-service server have its real IP discovered nor the users' IP addresses. Tor uses a multi-layered encryption protocol and additionally rotates IP addresses frequently. Hence, neither ProtonMail nor internet interceptors can capture and log the real identity or location of users. It makes tracking difficult.
Secondly, a Distributed Denial-Of-Service attack is unlikely. Users will thus enjoy unlimited access to ProtonMail email services. In 2015, ProtonMail suffered a massive DDoS attack that left their services paralyzed for days. The attack seems to be the wake-up call for the team.
Thirdly, if the email provider official website becomes censored, access to its services will still be possible via the Tor network. Recently, states have been aggressive in surveillance of online activity, a move that has significantly cut access to most privacy tools. It is, therefore, a calculated defense before an impending offense from such governments.
How to Use ProtonMail on Tor
Requirements.
Tor Browser
ProtonMail Account
ProtonMail Deep Web Link
Steps
Download Tor Browser from https://www.torproject.org/download/download.html. Choose your Operating system. The site contains explicit guidelines regarding installation and initial setup. You can follow instructions from here to setup TOR in Linux.
Launch Tor browser, set up Proxy info and Bridges(optional) and wait as an encrypted path to the internet gets established. You can test whether your traffic is conveyed via Tor network by visiting https://check.torproject.org.
Visit ProtonMail Tor server at https://protonirockerxow.onion, read their terms and conditions and create an account with them. Any data sent from your account henceforth will be channeled through Tor Network concealing both your location and identity.
Alternatives to ProtonMail
1. Tutanota
Launched in 2011, Tutanota is a Germany-based encrypted webmail service that offers both free and premium mailing options. Like ProtonMail, it also employs an end-to-end encryption using 2048 bit RSA and 128 bit AES as its encryption methods. Emails are only readable by the recipient and sender. If a recipient uses an unencrypted email provider, Tutanota sends them a link to a temporary account where they can view the encrypted message. The only shortcoming is that they collect logs every 14 days but for technical reasons.
2. Countermail
This email provider uses OpenPGP's encryption protocol to secure email communications. Unlike ProtonMail, it has a secure USB key option which requires plugging a USB drive containing the unique key before accessing your account. It supports almost all computer operating systems with also IMAP for a personalized email client. The only problem is that it only offers a one week trial.
3. Kolab Now
The company operates from Switzerland and uses an open-source email service. They are committed to privacy, and therefore they do not allow ads on your account which might compromise your identity. The only challenge is that they do not offer free encrypted email services but their prices are reasonable.
4. Mailfence
Mailfence have been in the mailing industry since 1999. It operates from Belgium. They offer a broad range of other services including contacts synchronizing and document storage. They also use an end-to-end encryption protocol for email exchange. However, they are not open source a factor that might not guarantee privacy with certainty.
What I liked about ProtonMail
ProtonMail is developed by some of the brightest mind in business. These are scientists, not just some random hacker or programmers developing a new service. Their tag like is:
We are scientists, engineers, and developers drawn together by a shared vision of protecting civil liberties online. This is why we created ProtonMail, an easy to use secure email service with built-in end-to-end encryption and state of the art security features. Our goal is to build an internet that respects privacy and is secure against cyberattacks.
Most of the guys have a PhD and been working in CERN. In case you didn't know, CERN developed modern Internet as we see today. So, I guess I am confident in saying they know what they are doing. Might give this Encrypted EMail Service a try or least register your email address.