MATE is a fork of GNOME 2. It provides an intuitive and attractive desktop environment using traditional metaphors for Linux and other Unix-like operating systems. MATE has forked a number of applications originating as the GNOME Core Applications, and developers have written several other applications from scratch. The forked applications have new names – mostly in Spanish: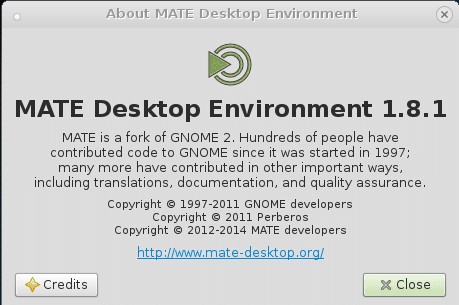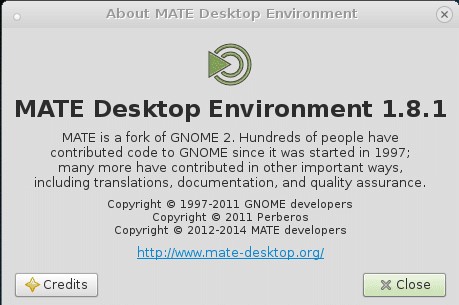 Caja (box) – File manager (from Nautilus)
Pluma (quill) – Text editor (from Gedit)
Eye of MATE – Image viewer (from Eye of GNOME)
Atril (lectern) – Document viewer (from Evince)
Engrampa (staple) – Archive manager (from File Roller)
MATE Terminal – Terminal emulator (from GNOME Terminal)
Marco (frame) – Window manager (from Metacity)
Mozo (waiter) – Menu item editor (from Alacarte)
Step 1: Add official repositories
Ensure you have the correct repositories. Follow this guide to add official Kali Linux 2.0 Sana repositories if you don't have it already.
Step 2: Update, Upgrade distro
Very important step. Update, Upgrade your Kali installation. One simple command will do it. You can leave it overnight if you got a slow connection.
root@kali:~# apt-get update && apt-get upgrade -y
Step 3: Install MATE Desktop in Kali Linux 2.0
Kali Linux 2.0 – Kali Sana made it really easy and straight forward compared to Kali Linux 1.x. You don't need to muck around with config and meta files. (those who used Kali 1.x would know, else look into this guide for the pain we had to go through previously to install and use MATE Desktop environment.)
Just run the following command and you're done.
root@kali:~# apt-get install mate-core mate-desktop-environment-extra mate-desktop-environment-extras
Step 4: Log off and Login to MATE Desktop
Yey, done. Just log off and relogin to MATE Desktop. Enjoy your new lightweight MATE Desktop environment.
Uninstall MATE Desktop
Again, very simple step. Run the following command:
root@kali:~# apt-get remove mate-core mate-desktop-environment-extra mate-desktop-environment-extras
So how does it look like at the end? Pretty good actually, and low on system resources..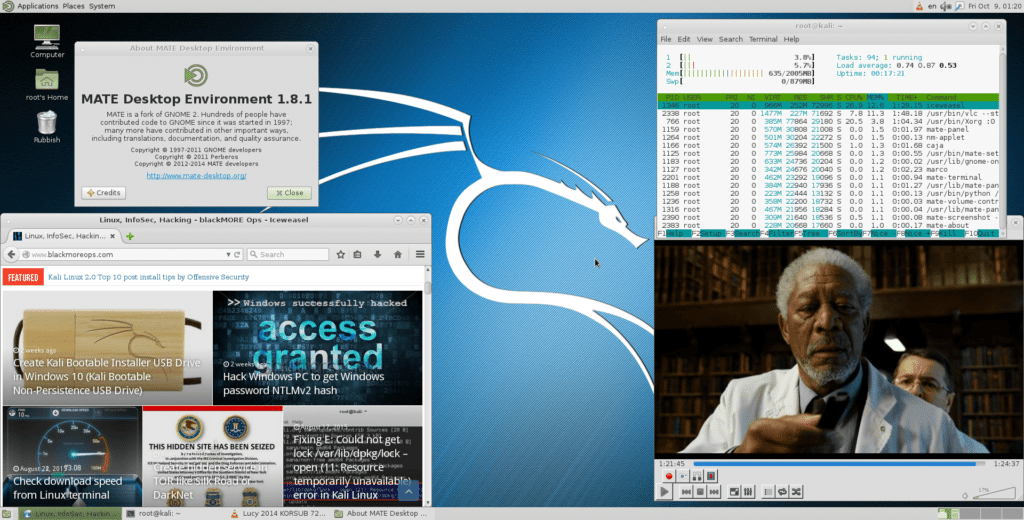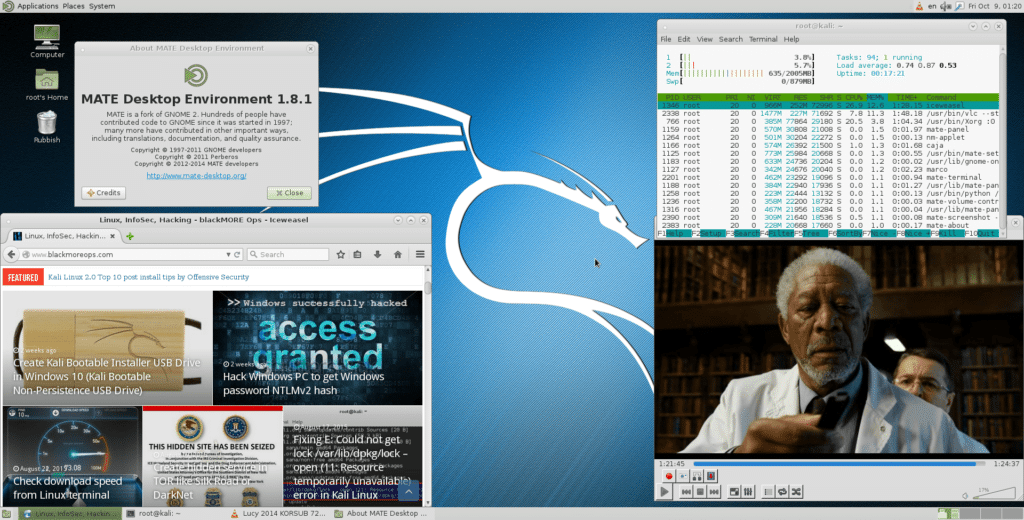 MATE is under active development to add support for new technologies while preserving a traditional desktop experience. The MATE Manifesto outlines some of the principles that guide the project.
GNOME 3 replaced the classic desktop metaphor; this concept design is realized through its native user interface: GNOME Shell. It led to some criticism from the Linux community. Many users refused to accept the new interface design of GNOME and called for someone to continue development of GNOME 2. The MATE project was started by an Arch Linux user in order to fulfill this task.