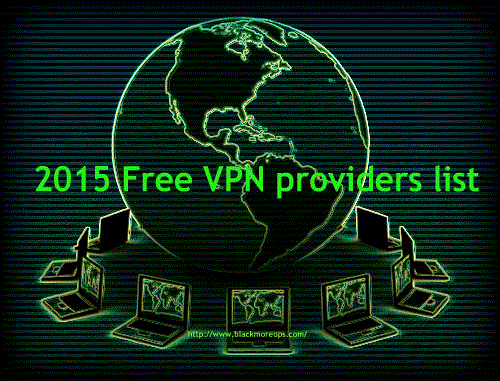 VPN is a network that is constructed by using public wires — usually the Internet — to connect to a private network, such as a company's internal network.
There are a number of systems that enable you to create networks using the Internet as the medium for transporting data. These systems use encryption and other security mechanisms to ensure that only authorized users can access the network and that the data cannot be intercepted.
A Virtual Private Network, or VPN, allows a group of computers or networks to connect to each other over public network—usually, the internet. Businesses use VPNs to connect remote datacenters, and individuals can use VPNs to get access to network resources when they're not physically on the same LAN (local area network), or as a method for securing and encrypting their communications when they're using an untrusted public network.
VPNs allow employees to securely access their company's intranet while traveling outside the office. Similarly, VPNs securely connect geographically disparate offices of an organization, creating one cohesive network. VPN technology is also used by Internet users to connect to proxy servers for the purpose of protecting personal identity and location.

Benefits of using VPN
Here's my top 11 reasons why you would want to use VPN services.
VPN provides Privacy and cloaks your IP address.
Use any network (public or private or free WiFi) with encryption
Login to your home or Work network from anywhere with confidence.
Bypass censorship and content monitoring.
Browse and bypass Firewall and censorship policy at work or Anywhere!
Access region restricted services from anywhere (i.e. Youtube videos, NetFlix or BBC Player etc.)
Transfer or receive files with privacy.
Hide your voice/VOIP calls.
Use Search Engines while hiding some of your identity.
Hide yourself

Cause you like to be anonymous

.
As you can see from the list above, VPN not necessarily hides everything. Search engines can probably still recognizes you based on your cookies, previous browsing behavior, account sign-in (duh!), browser plug-ins (i.e. Alexa, Google Toolbar etc.).
Free VPN providers of 2015
Privacy is a realistic goal than anonymity. Privacy is inherently personal and has different definitions for different people, but privacy generally means the ability to exclude information about yourself. Privacy can also mean the right to express yourself. VPN or TOR, nothing makes you truly anonymous, but they can protect your privacy to a greater extent. Here's 9 10 free VPN providers of 2015 for you to play with.
Comment if you think any of the services above should not belong as a Free Service. Also let us know about speed, issues, etc.
Considerations when using Free VPN
Following eight questions were taken from TF website and I feel that you should be asking yourself the same questions before going for any VPN providers: (I've added some comments below, your opinion might be different).
Do you keep ANY logs which would allow you to match an IP-address and a time stamp to a user of your service? If so, exactly what information do you hold and for how long?
Under what jurisdictions does your company operate and under what exact circumstances will you share the information you hold with a 3rd party?

Out of US, GB or any NATO affiliated countries if possible. But then you compromise on speed. Alternatively suspend user account instead of handing over logs or data.

What tools are used to monitor and mitigate abuse of your service?

Other than abuse blocking and service uptime, no monitor at all.

In the event you receive a DMCA takedown notice or European equivalent, how are these handled?

Suspend user account instead of handing over logs or data.

What steps are taken when a valid court order requires your company to identify an active user of your service?

Suspend user account instead of handing over logs or data.

Is BitTorrent and other file-sharing traffic allowed on all servers? If not, why?

I never cared for BT, but I guess no discrimination on any type of traffic.

Which payment systems do you use and how are these linked to individual user accounts?

Anything and everything. Best would be BitCoin. Setup own BTminer and pay with that. In that way, little/no online trace whatever.

What is the most secure VPN connection and encryption algorithm you would recommend to your users?

AES-128, RSA2048 or higher supported. Don't use SHA1.
Conclusion
I cannot comment on these providers onto how anonymous or secured or dedicated they are about protecting your Online privacy. Some VPN service providers even log your activity and if you are living in a country where certain sites are not allowed or you might get prosecuted for doing something as simple as scanning a network (yes, it's in-fact an offense in many First World countries). I wrote this article on fixing VPN grayed out problem many months back. Since then many readers asked me to write a complete guide on how to set up VPN and which ones are secured. Follow the link to learn and set up VPN in Linux.
Hope that above list helps someone somewhere. Please share and RT.